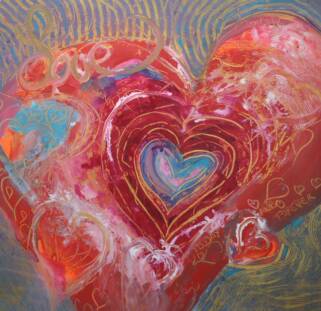 Welcome!  This is an exciting opportunity for me to share information about me and my art. The site includes my portfolio, info on how I got started, tools that I use, and what inspires me to continue on this journey.

I consider myself a contemporary artist and enjoy painting many subjects with an expressionist or abstract interpretation. I live on the beautiful Mendocino Coast in Northern California and continue to be inspired everyday by my surroundings of the sea, sky, and nature.

With more than twenty-five years of painting, studying, and learning, I am so grateful to be able to share my art with you. You can see more of my work at galleries in the Mendocino area or feel free to contact me.

Thanks for coming, enjoy your visit!